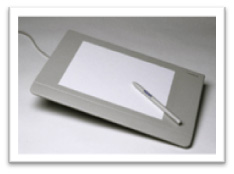 Our technology consulting is delivered by a team of experienced professionals who have the in-depth knowledge required to assist you with any telecommunications project, be it processes, policies and procedures, or design work. WayComm will show you how to leverage technology to improve your bottom line.

Wireless Policies and Procedures
Mobile devices such as smart phones and tablet computers have become common place in the home and the conveniences they afford have migrated to the workplace. Regardless of whether the wireless device is provided by the company or is a personal device used on company time, written policies are required to govern use and possibly limit liability.

WayComm has written corporate policies for several clients and has consulted and provided guidance to many others.

BYOD ("Bring your Own Device") Feasibility Analysis
The use of mobile devices in the workplace will increase productivity; however, organizations are struggling with deciding whether they should provide and pay for employee mobile devices or institute a policy where employees are reimbursed for use of their personal device while performing work activities. WayComm has the technical tools to analyze and accurately compare costs for "corporate liable" wireless use versus "employee liable" or "BYOD".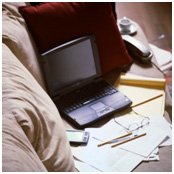 Voice/Data/Internet Network Design
WayComm design services will help you get the most for your telecommunications dollar. Whether it be a new network, a redesign, or additional bandwidth, our resources will get you the best services at the best cost.

Disaster Recovery and Disaster Avoidance Planning
Superstorm Sandy's devastation created power outages and severely affected telecommunications for thousands of businesses on the east coast. The companies that had a tested plan were back in business shortly after the end of the storm. Our design services will not only improve your network, but will in many cases provide increased performance for the same or less cost than present.

New or Redesign of Telephone Systems
If you are considering a new phone system or need assistance redesigning your present system, we can show you how to get the most for your communications dollar. Since we are independent consultants and not affiliated with any manufacturer or vendor, we can help you determine what systems and features are correct for your business.