The Southern Monmouth Chamber of Commerce

The Southern Monmouth Chamber of Commerce (SMCC) is a voluntary partnership of men and women who are actively involved in local business enterprises, and civic and not-for-profit groups. The organization serves as a regional Chamber for businesses that are located in Southern Monmouth County. The Chamber works to promote strong civic spirit, a robust and striving business environment and a vibrant quality of life for the individuals and families who live and work in our communities. Membership in the Chamber signals your willingness to be a force for positive action in achieving these goals and growing your business.
www.southernmonmouthchamber.com
MODC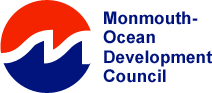 Established in 1965, MODC's membership reads like a Who's Who of area business people. Members include executives from hospitals, government, banking, accounting, finance, utilities, law, education, manufacturing, services, non-profits and tourism as well as business owners and entrepreneurs. MODC is committed to the planned economic, industrial, professional, cultural, tourism and educational growth of Monmouth and Ocean counties, and is working to create a positive business climate in both counties.
www.modc.com

The New Jersey Staffing Alliance
The New Jersey Staffing Alliance is a state-wide trade association of private personnel recruiting and placement firms. The Alliance represents members professionally engaged in all areas of personnel services including search, recruitment, placement and temporary help services. All levels of employment and vocational disciplines are served by specialists among the members. Members provide a broad range of placement services in every area of full time and temporary placement. All levels of employment are served by professional specialists with many members having expertise in specific disciplines.
www.njsa.com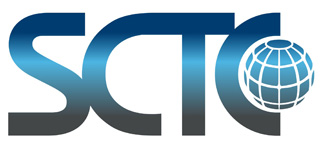 The Society of Communications and Technology Consultants Internationa is an international organization of information and communications technology professionals.
Founded in 1976, the SCTC is a non-profit professional association of independent information and communication technology professionals, dedicated to enhancing the skills and expertise of members and delivering consulting services to clients with integrity and creativity. The SCTC membership includes consultants with diverse skills from all areas of information and communication technology. Members are committed to the Society's strict Code of Ethics.


The SCTC is a recognized force in the telecommunications industry, spanning the disciplines of voice and data communications, video and audio teleconferencing, wireless and cellular networks, and the emerging application of unified communications. The Society provides a forum for professional development of its experienced members and the mentoring of new consultants.


SCTC members bring additional value to their clients through participation in a variety of professional organizations, publishing articles in industry journals, making presentations at conferences, tracking regulatory and legislative activity, analyzing industry trends and providing technology education and advising the industry.
CTEMS®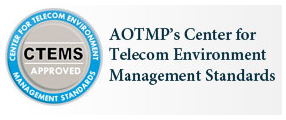 CTEMS® is focused on resolving fixed and mobile telecom management business challenges and the lack of industry standards that hinder growth and expansion of the Telecom Expense Management (TEM) and Wireless Mobility Management (WMM) industry.